Skip to main content
It looks like you're using Internet Explorer 11 or older. This website works best with modern browsers such as the latest versions of Chrome, Firefox, Safari, and Edge. If you continue with this browser, you may see unexpected results.
Contact Info
321 Main St.
Davenport, IA 52801
563-888-3373
Send Email
Note: Individuals must perform their own patent searches. Staff are not available to perform searches for individuals, and cannot give legal advice.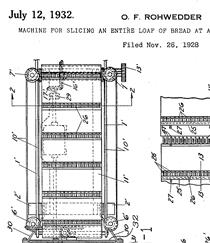 Welcome to the DPL Patent and Trademark Resource Center
The Davenport Public Library's Main Street location became the first all-electronic Patent and Trademark Resource Center in the United States in September of 2011.
With this designation comes support from the United States Patent and Trademark Office and access to the collection of patent databases called Pubwest. Pubwest is the same professional searching tool used by patent examiners, and its access is only available in one of the nation's approximately 80 Patent and Trademark Resource Centers.
From home, all patrons can begin their search for patents and trademarks at the USPTO's website.
Davenport Public Library also receives hard copy files of asexually-reproduced plant species.

Hours
If you are a first time patent researcher it is recommended you make an appointment between 9 am and 4 pm Monday through Friday.

If inconvenient, arrangements can be made for other times.